Noise Studies and Acoustical Analysis
Our Orlando Florida based acoustical consultants provide professional noise assessment of Architectural and Environmental Noise including Buildings and Construction designs, Environmental Noise Impact Assessments, State of the Art Computer based Noise Modeling, Green Field Noise Studies, Expert Witnessing, Eminent Domain Issues, Transportation Noise Studies, Residential, Community Noise Surveys, Industrial and Commercial Noise Control Designs - all within Florida and throughout the USA.
Acoustical Consulting Services
Serving Florida for 24 Years
With over 30 years of experience, Power Acoustics, Inc. has offered acoustical consulting services within Central Florida for over 24 years and has completed hundreds of successful projects.
Power Acoustics - Florida Noise Consultants
Reliable Advice
From Airplanes, Roadways, Industry and Submarines, we've worked with just about everything that makes noise.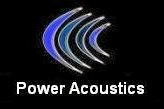 We can help you through all your project's development and operational phases, including preliminary engineering and planning stages while providing your development team the acoustical expertise and expert witness support they need to get your project approved. And, when necessary, we can help diagnose and develop noise abatement concepts for that occasional project that exceeds its noise goals.
Power Acoustics, Inc. is a member of the National Council of Acoustical Consultants, Institute of Noise Control Engineering, American Society of Mechanical Engineers (ASME) and Acoustical Society of America.
Who Do We Support?
Industrial, Commercial and Residential Projects

Our typical Florida clients include engineering firms, architects, developers, lawyers, builders, businesses, homeowners associations and design professionals. We normally do not work with individual homeowners on noise issues outside or within their homes.
Power Acoustics, Inc.
Orlando, FL 32828
PHONE:
(407) 381-1439

FAX:
email us instead

Partial List of Florida Noise Consulting Services:

Environmental noise impact (EIS) studies. Community noise measurements and assessment.
Noise permitting and public hearing support
Computer aided noise modeling of new and existing projects
Architectural and HVAC designs, noise enclosures, noise walls and sound barrier designs
Field acoustical testing and design of walls and ceiling noise performance (STC)
Expert acoustical witnessing and testimony